African Prince turned King T'Challa is the first African-American superhero to be center on film in the Marvel cinematic universe, and Wakanda is super lit. Everything that you would expect from a superhero movie was present in Black Panther and the story plot twist had an underlying message that was parallel to reality from the fictional story.
The film ensembles an All-Star cast
Chadwick Boseman

(Black Panther)
Michael B. Jordan

(Erik Killmonger)
Lupita Nyong'o

(Nakia)
Angela Basset

(Queen Mother Ramonda)
Forest Whitaker

(Zuri)
Danai Guira

(Okoye)
Daniel Kalyuua

(W'Kabi)
Winston Duke

(M'Baku)
Letitia Wright

(Princess Shuri)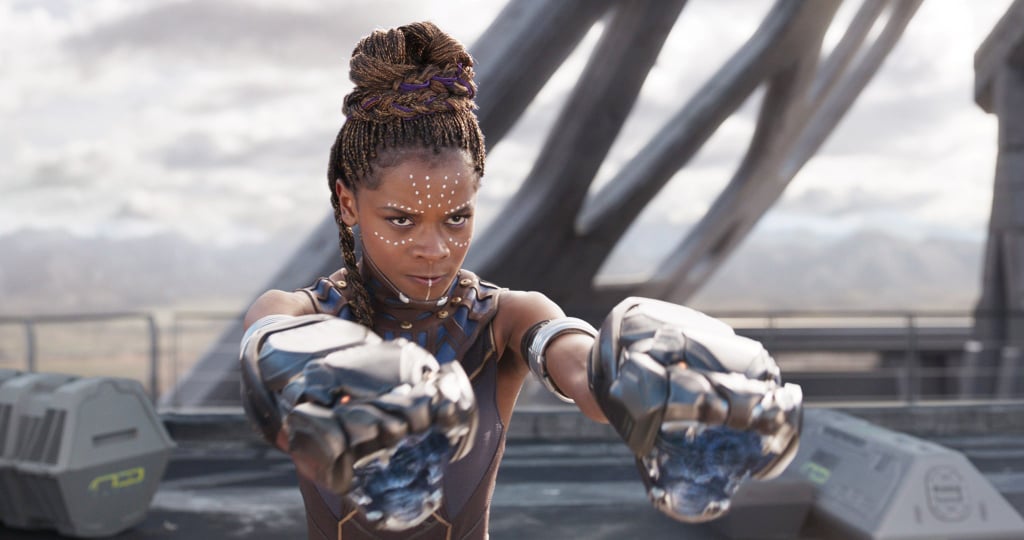 with Ryan Coogler, also African American, as the Director. People who see the movie will have much to talk about when they walk away such as race, gender, and the advancement of humanity. Black Panther has created wonders for the world and the powers that be. The African Nation of Wakanda is like the garden of Eden and represents an advanced civilization untouched by colonist with beautiful green landscapes below a healthy blue-sky where the sunsets are completely heaven on earth.
There's plenty of violence, just as you would expect in a Superhero movie. I mean it wouldn't be one without it, right? Black Panther has an all-female royal guard and his sister, Princess Shuri (Letitia Wright), is a female inventor and engineer who happened to create most of Black Panthers gadgets in her underground laboratory. In the lab you can also get a glimpse of the underground world of Wakanda including their high-tech L train system powered by vibranium. Cool spaceships are also a product of the Wakandians. It pulled urban, rural, futuristic, technological, mystical and tradition together perfectly in a myth building story.
Coogler brilliantly turned the story around from a white villain to black people creating their own villains in life. He brought out a lot of ethos that we have witnessed transpire in the nonfictional world of life. Killmonger, representing African-Americans, and T'Challa, representing Africans, shared a story of blood but how worldly views can impose on brotherhood universally. It seemingly brought two worlds together that often think they are different but in sense are the same. It opened real conversations in the movie throughout the African diaspora by the way the movie was painted. T'Challa had to learn that even though he was carrying forth a legacy, that he could not live in his father's shadows and encouraged by Nakia to figure out what kind of King he will be. Which was sparked by a brother-on-brother assassination, and the abandonment of a child born into the family.
This movie reveals the importance of having lead characters represent the diversity in humanity. Having a lead African superhero rather then a side kick is important for children who interact in fantasy play to escape the cruel realities of the world. Black Panther has made history and sets goals for those who inspire to create a better world. Even though Black Panther is a movie of the imagination, it's a movie for the school of thought and those who appreciate art on a higher level.
Movie Stats