Cultures are dynamic,and we cannot understand a relationship by only looking at two individuals'motivation, action, and behaviors (Flores, Martin, Nakayama).
Martin, J. N.,Nakayama, T. K., & Flores, L. A. (2008). Thinking about intercultural communication: dialectical approach to intercultural communication. In Readings in intercultural communication: Experiences and contexts (pp. 3-12). Princeton,NJ: Recording for the Blind & Dyslexic.
Mexican Culture and Chinese Culture
I visited a few cultural spaces this semester, and I was able to observe natural sociocultural in these spaces. I'm going to compare and contrast two cultural spaces and time by music, foods, language, what I observed them do to past time, family, arts and craft.
Cultural Celebrations and Beyond
Mexican Culture
When it comes to Mexican cuisine, it seems to always be filled with spices, especially hot spices for some Mexicans who hold true to their "roots". Even some of their candy is spicy. While at the restaurant in Little Village, the cashier explained to me how spicy the Mexican hot chocolate was. She explained to me that the chili powder added is what makes it spicy. To my surprise, it was really good and fulfilling. It had a tingling spice to it, kind of like mint when fresh.
Their popular sauces are moles, which I learned is also a traditional base, it's also referred to as mole poblano. According to the Mexican Food Journal, the popular Mexican salsa recipes are:
Tamales are another popular food of Mexican culture, along with tacos, enchiladas, their fresh tortillas chips and tostadas.
Mexican Day Parade, took place on September 9th this year.
"The Mexican Day of Independence from Spain is September 16 (not May 5) (Gonzales & Rivera, pg. 165)." It's assumed that Mexicans celebrate independence on Cinco De Miyo, which is May 5.


González, A., Chen, Y., &Willis-Rivera, J. (2016). Hispanic heritage month: not for members only.In Ourvoices: Essays in culture, ethnicity, and communication (6th ed.,pp. 165-173). New York, NY: Oxford University Press.
Family is very important to the Mexican culture. It's a main focal point of their life. They're interdependent of their members across generations (González, A., Chen, Y., &Willis-Rivera, J., 2016).
Touch, affection, and greeting rituals are means of affirmation. In the Mexican American family, the formality given to greeting rituals is intended to keep both familiarity and distance.


González, A., Chen, Y., &Willis-Rivera, J. (2016). The rhetoric of la familia  among Mexican Americans. In Our voices: Essays in culture, ethnicity, and communication (6th ed.,pp. 165-173). New York, NY: Oxford University Press.
In spite of social and historical differences, there is a sense of cultural commonality among the societies of Central and South America, Mexico, and the Caribbean. The latter can be seen in aspects of social life as diverse as literature, music, television, political rhetoric, and oral storytelling.


González, A., Chen, Y., &Willis-Rivera, J. (2016). The cultural experience of space and body: a reading of  Latin America and Anglo-American comportment in public. In Ourvoices: Essays in culture, ethnicity, and communication (6th ed.,pp. 165-173). New York, NY: Oxford University Press.
While I was walking through the community, I noticed most families were with multiple family members. Some sets were made up of a daughter, grandmother or older aunt. It was a son and mother couple at the street food cart, they were purchasing fruit with cayenne pepper sprinkled on top. They were standing in close proximity of one another. The mother at one point leaned over to communicate with him. bending over speaking very close in his face. She didn't seem upset but it was a personal relational act.
I spoke to everyone, and they were distant but they spoke and went right back to their task. I noticed churches that resembled roman catholic religions. I listened to them speak in Spanish and coming out of one of the retail store where there were cowboy boots being sold, was Spanish music. They were selling figurines of Elmo, Winnie the Pooh, and other American characters favorable to children. This expressed their Mexican American transnational culture.
La Famila Among Mexican Americans
Chinese Culture
Chinese Lunar New Year 2018 started February 16, 2018. They had a Chinese Lunar New Year Dinner on February 20th and a parade on February 25th of 2018(Chicago Chinatown Chamber of Commerce).
While strolling through, I didn't notice any street food carts or people vending on the streets, as I did in Little Village. Most merchants had storefronts where they sold their miscellaneous products such as vases, oriental glass items in the shape of pigs, cats, elephants, and china women.
According to China Highlights, the most popular dishes you should want to try is in Chinese Cuisine:
Sweet and Sour Pork
Kung Pao Chicken
Ma Po Tofu
Wontons
Dumplings
Chow Mein
Peking Roasted Duck
Spring Rolls
Cantonese cuisine is very popular in Chinatown. I spotted over 10 Cantonese restaurants.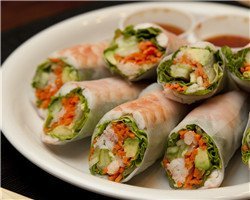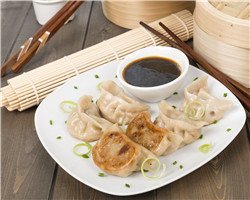 Let's talk family, values, and acts.
Chinese ethical values are based on how man should live life. They highly value their traditional and national value.In my video you can see a purple sign that reads K-Pop, the east side of Wentworth. If you didn't know what street that was, now you do. So go check out some K-pop in Chinatown. K-Pop has been flowing, and is proof that Chinese are proud of Asian culture.
Chinese sell and use a lot of herbs. When I visited the stores, majority of them including the restaurants sold green tea and ginger root. Arcana, the store I purchased sprilulina and ginseng from, was stocked with raw, dried, and liquid herbs. All products were in mandarin language with slight translations in English, except the lottery sign. Inside the store it was a small group. They seemed like family; it was two middle-aged Chinese women, two little girls, and a little boy. The two women were talking and looking at a product, while one of them were holding it for review.
My partner and I dined at a Cantonese restaurant called Emperors Choice. We ordered crispy green beans vegetables with mushroom and garlic sauce, spring rolls, egg rolls, and hot sake. Sake is a Japanese but it's popular in Chinese culture, as it was available at the Cantonese restaurant as a beverage choice. The food was filled with authentic Asian spices. They served us hot tea, which is a Chinese known drink, herbal green tea.
I reflected culture while being still, I realized that they dine with family to past time. Definitely not the only way but seemingly one of them. It was a big group of about 10-13 members, the eldest member being a grandmother. The youngest was a baby between the ages of 1-3 years old. They were in a tight group in close proximity with one another.
What do both cultures have in common?
They share the same perspective values in their human kind. Family is important to them, business, historical and ideological culture too. They came to Chicago and made it home, through local renaissance movement, flowing their roots wherever they migrate to. They create expressions that reflect their ethnic, social, and culture values. Never losing what makes them special in this "race" of human communication, sharing elements.
The obvious differences.
They share English language and have different traditional languages; Mexican Americans speaking Spanish, and the Chinese Americans speaking mandarin. This automatically gives them their own space for authentic cultural differences in music.
References
The 8 Most Popular Chinese Dishes, Traditional Chinese Food. (2016, March 25). Retrieved from https://www.chinahighlights.com/travelguide/chinese-food/eight-chinese-dishes.htm
Chicago Chinatown Chamber of Commerce. (2018, February 2). 2018 Citywide Lunar New Year Events. Retrieved from https://chicagochinatown.org/lny2018/
Cullen, D. (n.d.). Authentic Mexican Salsa Recipes. Retrieved from https://mexicanfoodjournal.com/category/salsa/
Fruitsheet | Pepper. (n.d.). Retrieved from http://www.pepper.ph/peppers-english-filipino-cheat-sheet-fruits/fruitsheet-2/
González, A., Chen, Y., &Willis-Rivera, J. (2016). In Ourvoices: Essays in culture, ethnicity, and communication (6th ed.,pp. 165-173). New York, NY: Oxford University Press.
https://www.thegreatcoursesdaily.com/spice-up-your-meals-with-the-mexican-flavors/. (2018, April 5). Retrieved from https://www.thegreatcoursesdaily.com/spice-up-your-meals-with-the-mexican-flavors/