Meet the powerhouse of Chicago's women in music and media at Complex 2010 Studios presented Chicago, May 9 located on Michigan Ave on 26th Street.
Kenya was the Keynote Speaker of the event and Elizabeth aka Lady E.I., the owner of Chicago Executives and Midwest Division Head of RO Management (a sub-label to Sony and Universal), was the presenters along with Next Showcase Chicago.
The Women In Media
Kenya M. Johnson
"Kenya McGuire Johnson, is a Soul and Jazz practicing independent vocalist/ songwriter who also has a master of arts degree in counseling. Kenya's recent album, My Own Skin (2015), hit #1 on the UK Soul Chart. Her music has also hit top 40 on the R&B Soul Billboard Charts as well as Top 50 on independent smooth jazz radio charts. This unique combination of professional and personal artistic experience allows her to guide each client in developing various aspects of an artist's journey (Creating Crimson)." She's also the Director of NABFEME's Chicago Network.
Joan Sullivan
Senior Partner of Urban Ideas and Chief Executive Officer of Kingdom Records, Inc., has her hands in many imprints. Chicago Creed is one of her houses she shares in partnership with The Music Garage, and she shared her new venture with me, a studio opening soon in The Music Garage. Joan can help you with artist development and distribution. She can actually help you with more than that but this is great for starters.
Morgan Mimosa
I didn't get to speak to her to know more about what she does, and understand why she was being saluted but from doing my research she has experience in the game. It's always great to know your peers and people who can share great advice with you while you're developing. Ms. Mimosa is one of those peers. I look forward to featuring more information about her in my circulation.
Ciara Martina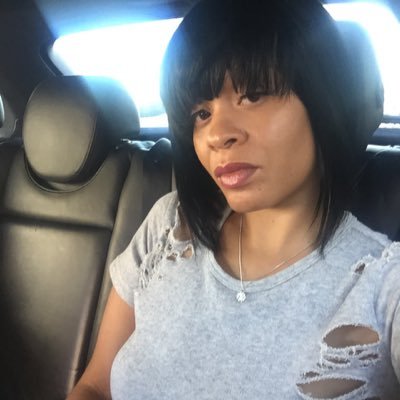 Creator of Midwest Takeover, and there's no slowing her down when it comes to creating platforms for artist to gain experience. I look at Ciara as the resume maker. Helping to promote artist and put them on stage to gain experience is her forte. She's doing her first tour this year with Midwest Takeover, and her first stop is in Memphis.
Ellandrea McKissack
Writer, Producer, and Editor, to sum it all up. She has a documentary she's working on , and I look forward to speaking with her soon about it to provide you with more insight. Currently, she's an Associate Marketing Communications Consultant for the Federal Reserve Bank of Chicago.
Ivy Hall
Program Coordinator at DCASE (Department of Cultural Affairs & Special Events for the City of Chicago); is helping the public get in tune with local and fresh talent. The requirements is to be professional and have a quality project to pitch to the team, a press kit (and if you need one of those let me know). I look forward to building with Ivy and getting insight on where she sees herself in the future and how she will continue to build her legacy in cultural affairs and events.
Bree Specific
"A millennial media personality, business woman, and producer. Bree started her media career as a Broadcast Journalist for a Chicago based media corporation, What's The Word TV, where she interviewed some of the hottest names in hip hop and entertainment. She later evolved within radio as Producer of The Rickey Smiley Morning Show on Power 92 & on air personality. Outside of radio, Bree focuses on growing her brand within all aspects of business, media, and culture developing her YouTube series- Specific Sites., where she takes you on a Specific tour of the most creative events in Chicago. She has a boutique candle line, Specific Scents. Bree takes her Specifics to new lengths expanding her product across the Chicagoland area promoting positivity, awareness, and great influence (Breespecifc.com)." Make sure you check her out on the airwaves every Sunday on Power 92 from 11 A.M.-3 P.M.
Debra Rhodes
"Program Director for WYCA 102.3 FM; She's an experienced Program Director and has demonstrated history of working in the media production industry. Skilled in Event Planning, Press Releases, Community Outreach, Editing, and Public Speaking. She is a strong business development professional who graduated from Columbia College in Chicago (her LinkedIn). "
Tasha Clopton
"Director of Media at Cosmopolitan Community Church; is
 insightful, creative and a talented media professional with over ten years of experience in print and broadcast journalism. She is seeking to shift from freelance to full-time journalism . She has been a Freelance writer and editor for online and print newsletters and magazines. She has experience as a director and technical director, video camera operator, on-camera reporter, and producer. She has exceptional communication, interpersonal and organizational skills. Her specialties are: editing, writing, directing, producing, media, talent escort; public relations, news, anchor, reporting, voice-overs (her LinkedIn) "
overall though…..
Information was shared on how to navigate your way in the industry, no matter what level you're on. Most of the talk was geared towards development.
 I am happy I was in attendance exchanging energy with these women. The support I have for women in the industry works in my favor, and is a strong key in how I move. We must support each other. 
I wish I got to network with everyone in the room but you know how it is.